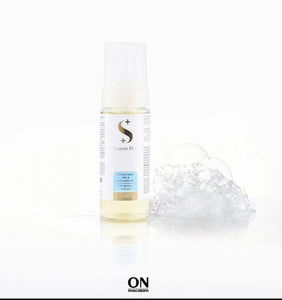 Our latest innovation, a highly effective system for gentle cleansing of the skin. The funds are aimed at a delicate, but effective cleansing of all skin types.
They contain delicate exfoliants, fruit spheres from jojoba wax, herbal extracts and oils, balanced ingredients for moisturizing the skin,
natural loofah fibers.
Products from this series are presented in the form of gels, foams, gel scrubs suitable for skin of any type.
"System +" balances the sebum secretion, thoroughly cleanses the pores, improves the structure, nourishes and refreshes the skin.